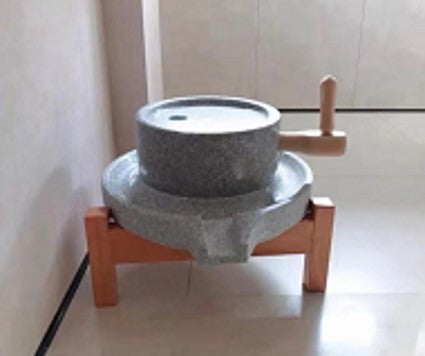 Polished Stone Mill w/ Wood Stand
Regular price $199.00 Sale
This stone mill can be used from making a variety of flours, rice milk, bean paste and tea powder.
Heavy, ~ 45lbs. Please note: this item does not fall under our free shipping offer due to its weight.  It requires additional shipping and handling fees, typically between $20-$40.00 depending on your location, that you will be invoiced on prior to departure.  Please do not purchase if you do not agree to these terms.  Feel free to reach out to receive a quote before purchasing. 
The handle and wood stand assembles easily with just one bolt. There are rubber self-adhesive pads to place on the legs for anti-slip.  Also includes cleaning tools.
Please note: