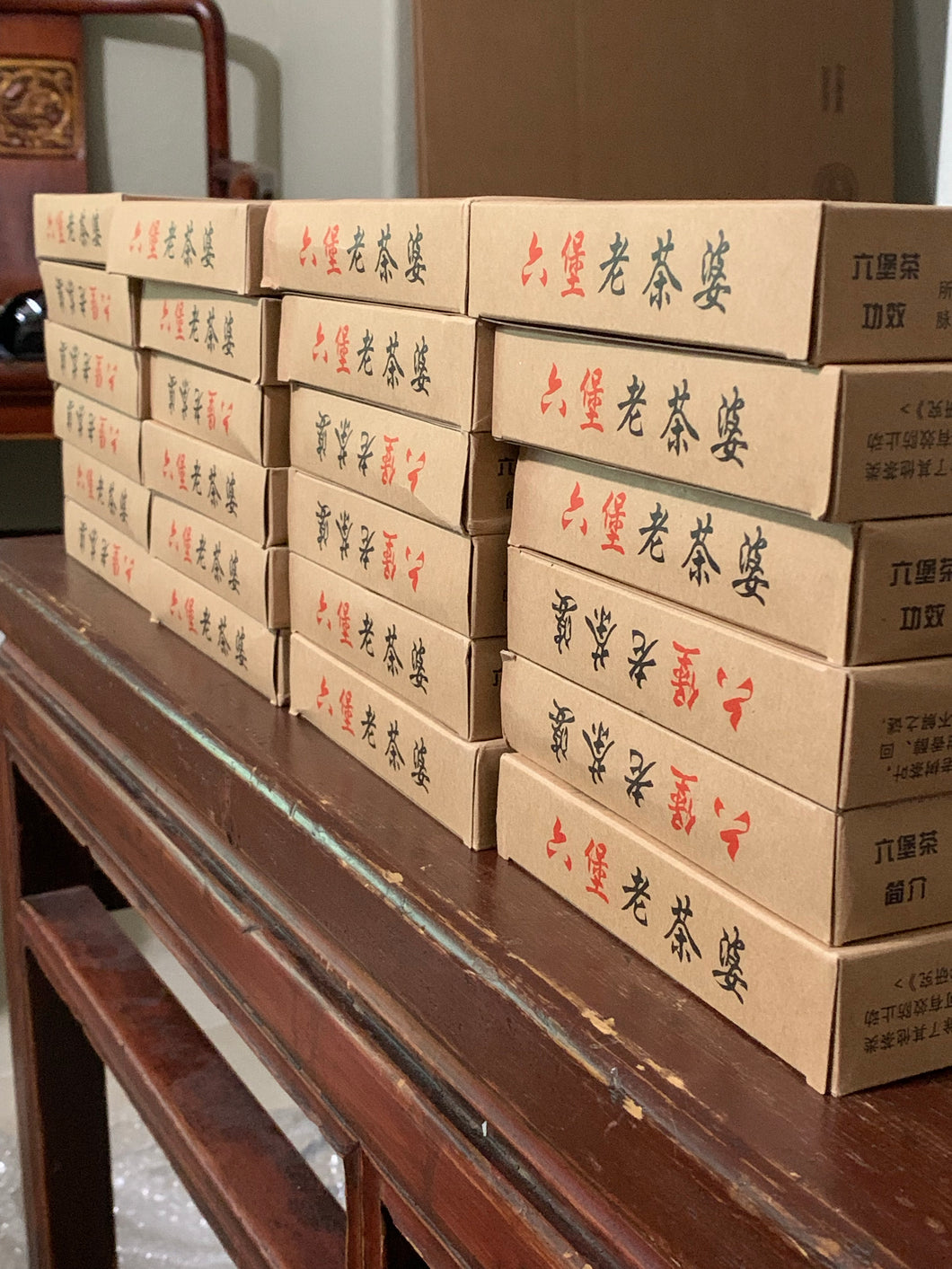 2012 Lao Cha Po 老茶婆 (Old Tea Granny) Liu Bao ~500g Brick
Regular price $20.00 Sale
From Wuzhou, using older tea leaves on the plant (usually 3 and 4th) that were left alone during harvest for a few years. These bricks range from 450-500g.
The tea soup is sweet with subtle spicy.  Can take long steepings or boiled to bring out excellent aromas and taste.  We recommend clay pot with 1:12.5 ratio e.g. 8g in 100mL clay teapot.  Or use smaller ration for  boiling tea.  You want to maximize heat retention on this one. 


Disclaimer: *This tea contains eurotium cristatum a yellow fungus know as "golden flowers", that is known for lending a sweetness to the tea.